Sewer Bill Calculator Tool
Please use the following tool as a guide to ESTIMATE you current and future Steelton Borough quarterly sewer bills.
This tool is provided as is, and does not reflect what your actual bill will be.
Sewer Bills are sent on the following schedule:
May Sewer Bill

January, February, and March water usage
PA American Water's February, March, and April bills

August Sewer Bill

April, May, and June Usage
PA American Water's May, June, and July bills

November Sewer Bill

July, August, and September Usage
PA American Water's August, September, and October bills

February Sewer Bill

October, November, and December Usage
PA American Water's November, December, and January bills
Units are for rentals, if you are a home owner please leave the units as 1.
See the Example bill for which numbers to use on these tools.
Example PA American Water Bill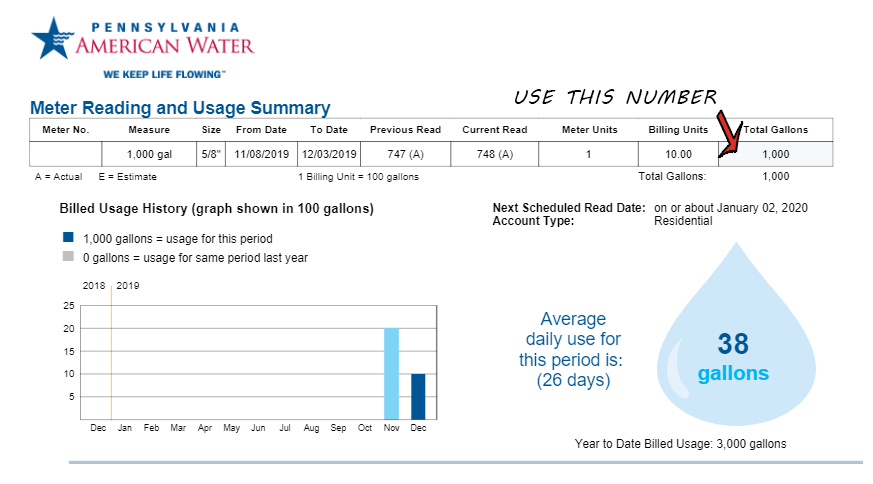 ---