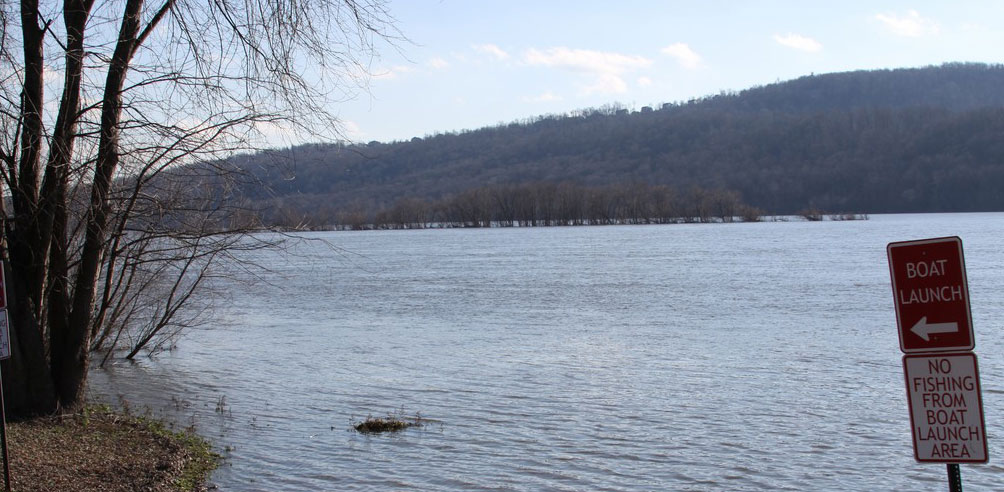 Launch Permits
The following permits and fees are for any resident or non-resident who would like to utilize the Steelton Boat Launch to launch their boat.
Residents and Non-Residents: $53.00/year (Includes Required 3 Permit Stickers)
One Day Launch Fee: $5.00
Permit Stickers: $1.00/each minimum of three
---
General Rules and Regulations
The use of the boat ramp area of Steelton Boat Launch Park is for permit holders only.
No parking or loitering on the launch ramp area up to and including the STAGING AREA or on the roadways adjacent to the ramp.
Permit holders MUST use the "STAGING AREA" to rig and de-rig their boats. DO NOT stop or park on the ramp.
Each permit holder is responsible for his/her own equipment and personal property while at Boat Launch Park. The Borough of Steelton is not responsible for theft or vandalism of the permit holders' equipment or personal property.
Permit holders must purchase three (3) launch stickers, unless otherwise indicated, and they must be displayed on the towing vehicle, trailer and boat.
Permit stickers will be available January 1st of each year and are valid from January 1st to December 31st of that year. No one will be permitted to use the boat launch without current year stickers.
 Boat trailer parking area of Boat Launch Park is reserved for permit holders only.
Permit holders will be responsible for the actions and behavior of their guest(s
Permit holders and their guests must use only one space for each vehicle.
No littering. Use trash receptacles provided to dispose of trash.
 No dumping of household trash, furniture, appliances, etc. or hazardous waste will be allowed.
Pets are permitted provided the animals are leashed and under the control of their owners at all times. Pet owners are required to clean up after their pets.
There will be no fishing or swimming at the water's edge of the launch ramp.
DO NOT feed the waterfowl at the boat launch or areas near the launch.
No camping permitted.
No unregistered or unlicensed vehicles permitted in Boat Launch Park.
Do NOT feed the waterfowl.
---
Application
---
Boat Launch History
In 2000, the Borough of Steelton acquired a parcel of land along the Susquehanna River. A conceptual master development plan was prepared for the boat dock, launch and landing area, stabilized access, parking lot, clubhouse with observation decking, fishing pier, pedestrian pathways, and site lighting and landscaping. Access and long-term lease agreements between the Borough, International Steel Group (ISG), and the Harrisburg International Airport were signed.
The Susquehanna River Boat Launch and Park Project will provide much needed additional recreational opportunities for citizens in the Steelton area by adding 3 acres of new park space to the Steelton Parks and Recreation System. It will also provide a recreational place to host company events, family reunions, and offer rest options for boaters We hope that the construction of the Boat Launch and Park will provide new and different recreational experiences for Steelton area residents. Recreational boating has not been a very common activity for most Steelton residents because ISG has retained ownership of all points of access to the river since 1972.
Steelton Borough has commissioned its residents, business owners, civic and social leaders, government and planning commission to participate in the revitalization efforts that will ultimately impact the entire community.
The Steelton Boat Dock is area is available to all residents at no cost.