Steelton Borough Donates $2,500 to Harrisburg Promise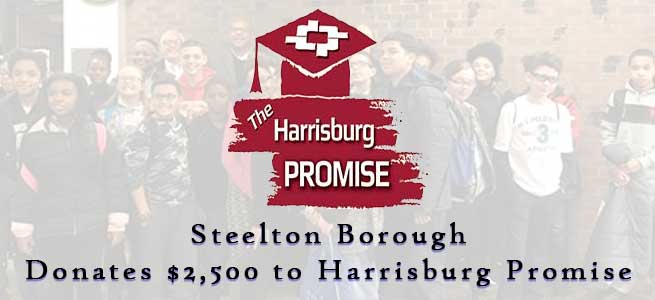 At the February 18th council meeting, Mr. Joe Porter made a presentation to provide updates of the Harrisburg Promise Program in the Borough of Steelton. Mr. Porter previously approached council in the past on this program. Then and now Council sees how great this education program is for the residents of our borough.
Mr. Porter alerted council to the struggles of raising $10,000 per year to continue this valuable program for the youth of Steelton. After some discussion between council members, councilwoman Keontay R. Hodge made a motion to donate $2,500 to Harrisburg promise for its continued operation in the Borough of Steelton. This motion was immediately seconded and passed unanimously by all council members.
Program Update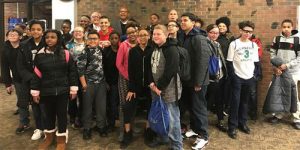 Harrisburg Promise currently has over 50 Steelton-Highspire students from the seventh to tenth grades enrolled in this program. Currently this is their fourth year. Students who have been successful with the Harrisburg Promise will also become eligible to receive the Harrisburg Promise Scholarship to attend HACC.
During the monthly sessions, students receive academic and career guidance, life skills development, financial advice, diversity and inclusivity training, and exposure to local businesses. We also have a mentoring and tutoring program for students needing support. This is sponsored by volunteers from HACC's Student Government Association.
Program Yearly Requirements
Mr. Porter, graduate of Steelton-Highspire High School and HACC, has been involved with the Harrisburg Promise program for the past four years. Mr. Porter says these students continue to inspire him to a better citizen and to continue to give back to my community. He continues to strive to give these students an opportunity to full fill their dreams and goals.
He seek your support in raising $10,000 needed to continue this valuable program.
Are you interested in donating to Harrisburg Promise?
The HACC Foundation has a goal of raising $150,000 to establish the Harrisburg Promise Scholarship. For more information visit https://www.hacc.edu/HarrisburgPromise/.
Donors interested in contributing to the Harrisburg Promise Scholarship should make checks payable to the HACC Foundation and write Harrisburg Promise on the memo line and mail to:
HACC Foundation
PO Box 8915
Lancaster, PA 17604-9966
Please do NOT mail cash.
If you have any question please feel free to reach out to Mr. Joe Porter at 717-319-6222.
More Information