Black History Month: Meet Herbert "Rap" Dixon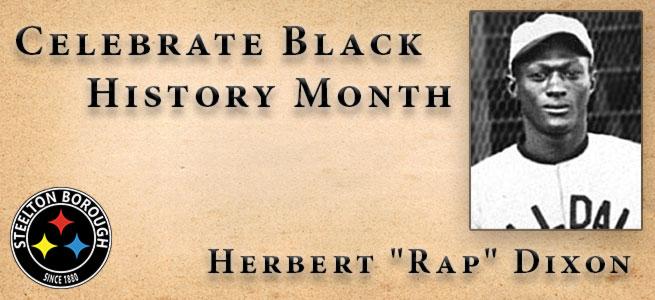 Rap Dixon, born in Kingston, GA, migrated to Steelton just before the First World War. It was in Steelton where he finished his development as a major league caliber baseball player.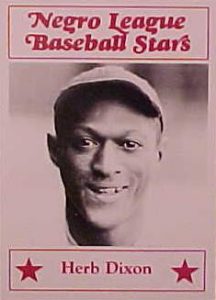 His baseball career took him from Harrisburg, to Baltimore, to Pittsburgh, to New York among several Negro League stops … to winter tours of Japan, Cuba, Puerto Rico, and on a team from Venezuela that captured the Caribbean championship … eventually shining as a manager developing a future Hall of Famer, leading a spectacular team to the championship in the biggest tournament open to African-Americans, finally pioneering the integration of the game by taking an integrated Negro League team to play Hilldale in Philadelphia 1942.
His career and life came to an end with his uniform on when he died in Detroit on a streetcar in 1944 still managing Detroit's Negro League team.
Rap's career Negro League batting average was .316 with 16 HRs, 126 runs, and 26 steals for every 150 games played.
Written By: Ted Knorr
---
Borough of Steelton honors Herbert "Rap" Dixon
On July 11th, 2015 the Borough of Steelton honored Herbert "Rap" Dixon by naming the home dugout at Reich Field after the slugger.
---
Midland Cemetery Dedicates Headstone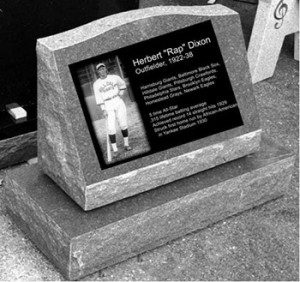 On June 8th, 2007 a dedication headstone was placed at the grave-site in the historic Midland Cemetery honoring Herbert "Rap" Dixon. Under the leadership of Ted Knorr who was instrumental in securing the funds for the headstone this event recognizing Rap's accomplishments took place. Members of the baseball world came together at Midland Cemetery to be a part of the unveiling. The Baltimore Orioles, Philadelphia Phillies and Pittsburgh Pirates supported the event of which some were present to meet the attendees.
Written by: Barbara Barksdale
---
Historic Midland Cemetery – YouTube