Steelton Skate Park Coming to Municipal Park: Spring/Summer 2017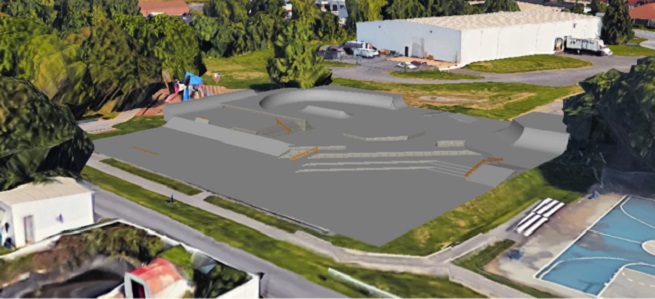 This one-of-a-kind park will provide a place for local youth to skate while also attracting visitors to the Borough for tournaments, camps, and other events. Funded in large part by a Dauphin County Tourism Grant, Steelton Skate Park will be the only park of its kind in Dauphin County and the surrounding area, drawing skateboarders and action sports enthusiasts from the region for tournaments, demos, events, and camps. It will also serve as a hub for local skateboarders (a growing demographic in the Borough) and fits into the larger revitalization of Municipal Park as a recreational and cultural hub.
The park is currently in the final design phase (approved by Steelton Borough Council at the November 7th meeting). Its design draws heavily from input by leaders in the local skateboarding community. The Borough is also partnering with local business and organizations to develop youth programming and events at the park. The Steelton Skate Park is scheduled to reach construction phase in Spring 2017.
The Borough of Steelton thanks the Dauphin County Commissioners for approving the seed funding needed to make this project a reality.